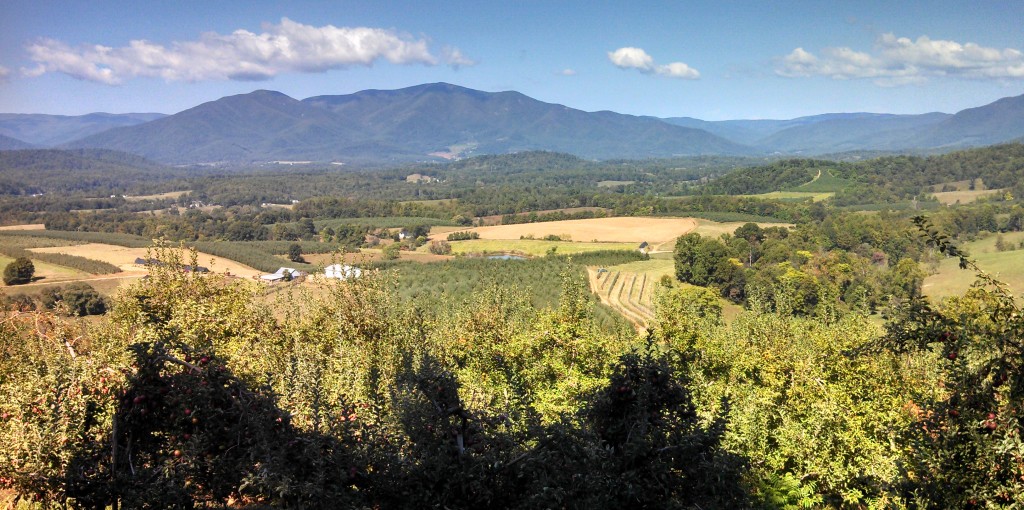 The Lea brothers started the family agricultural business in 1933, which became Seamans' Orchard. In 1945, Alton R. Seaman and Joyce Lea Seaman, the second generation, took over until 1980. Today, the third and fourth generations of the founding family are operating the orchard and living there. The business is operated by Richard Seaman, grandson of the original founder.  Carter Parr, Brian and Anne Seaman Kidd are involved as the fourth generation.
In addition to apples and beef cattle, pumpkins, blueberries, cherries and strawberries are also grown at Seamans' Orchard. Carter Parr, Richard's nephew, and Brian Kidd, Richard's son-in-law are in charge of raising beef cattle, growing apples, blueberries, cherries, pumpkins, and strawberries.   Please click on this link below to get more information on pick-your-own strawberries, cherries and blueberries at Seamans' Orchard. What has remained constant is the family's commitment to growing the finest products Mother Nature will allow.
Seamans' Orchard has pick-your-own apples the third weekend in September. The children, nieces, son-in-law, and nephew of Richard Seaman are there to provide any assistance they can while you pick your perfect apple. Families are encouraged to bring a picnic and enjoy our view of the mountains. A few picnic tables are provided. The Seaman Family looks forward to this time of year to visit with you and to show off their fresh, mountain grown Virginia apples.
*No pets allowed in the orchard, service animals only*
Seamans' Orchard (The Seaman Family)
Pick your Own Apples 
**Rain or Shine** 
Cash or check only for PYO
September  17th & 18th, 2022
Containers are provided
 Hours for Pick Your Own
Saturday: 9am-4pm
Sunday: 11am-4pm 
Varieties available for picking
 Red Delicious, Golden Delicious, September Wonder (Early Fuji), Jonagold, & Empire.
Visit the Seamans' Orchard web site
For directions – please refer to our directions page